News
5 years anniversary of Haskey-Projekt Ghana e.V. in Bochum/Germany
28th September 2014 Bochum/Bahnhof Langendreer
Haskey-Project Ghana celebrated its 5 year anniversary and informed about its work for disabled children in Ghana. The audience got entertained with a nice program of african and world music, drumming, african food and a children's program. Musah Abubakar and Johanna, recently returned volunteer from Ghana, informed about the news, improvements and challenges from the project in Ghana.
Send-Off Party for our volunteer 7th August
Today we have celebrated the Send-off Party for Madam Johanna Kieser. She will leave to Germany after 9 months of good work. We thank her for everything she has done for Haskey-Project Ghana.
Summer Vacation
We are on summer vacation from
21st July to 15th September 2014.
1st Haskey-Project Workshop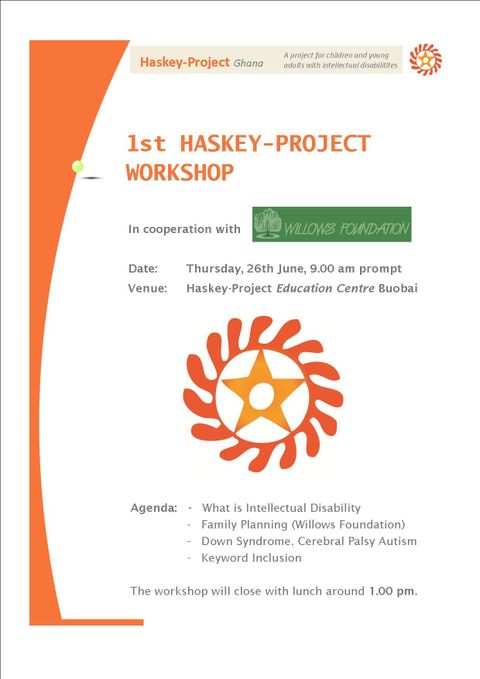 Easter Vacation
We are on easter vacation
from 18.04.2014 to 19.05.2014